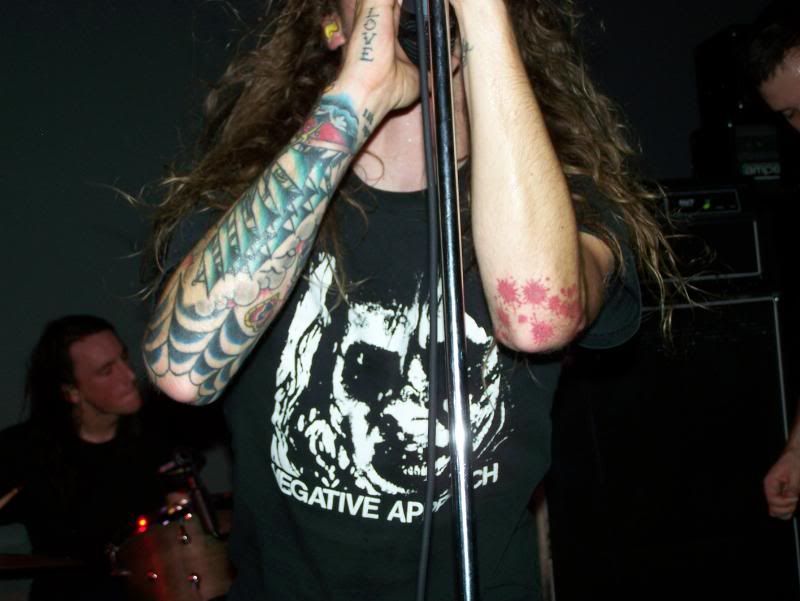 Devotion is the newest project from the front man of the now defunct NWHC band Go it Alone. Mark Palm is one of the best dudes I have met since living here in the NW and his bands are some of the best the NW scene has to offer.
Devotion is a cross between old soundgarden and go it alone. Mark wrote all the music and lyrics himself. It was recorded by him and the drummer. Only super talented musicians can write and play the entire record themselves. Devotions debut LP is available from Rivalry Records. Check out Mark's blog at www.thesearemoderntimes.blogspot.com.
At the Following link u can view the complete set of pictures that I took at the show.
http://www.facebook.com/album.php?aid=280292&id=658811468
You dont have to have a facebook page to view the pictures!
Their next NW show takes place in January at the Fusion Cafe in downtown Seattle with Ceremony.
If you like old soundgarden and or hardcore music you will definitely dig this band.